Top 5 benefits of smart home door locks in Reno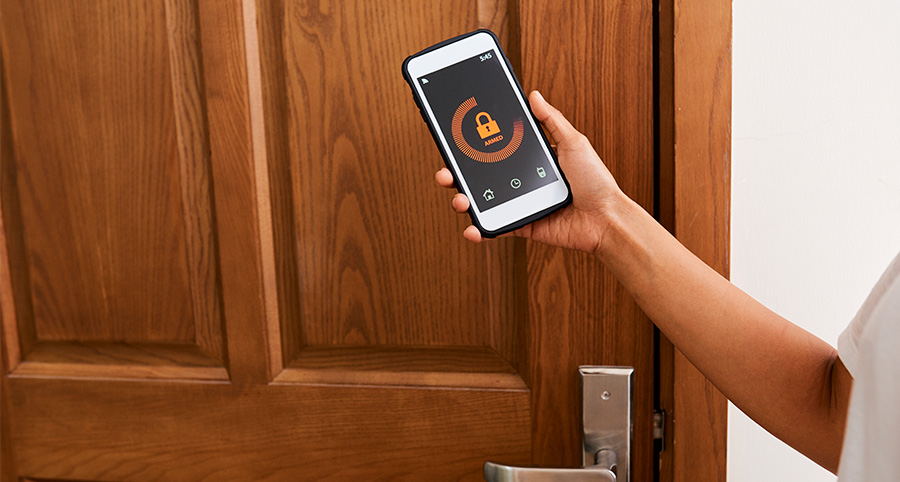 Do you recollect when the the most convenient way to grant a neighbor access to your property was to place a spare key below the front door mat or inside a flower pot? There's a much safer means to do this today. Smart home door locks in Reno will not only supply effortless entry to those you want to let in, but they will also deliver an enhanced level of security and ease to your daily life. See our top five perks of these helpful components.
No. 1 - Improved protection for your property
Placing a key beneath your entry mat isn't the greatest plan as it creates an unnecessary security risk. Smart home door locks give you the ability to do away with traditional locking mechanisms completely. Along with keyless entry, these tools enhance security in various ways as you have the chance to:
Configure them to automatically lock following a particular amount of time once they've been used.
Instruct them to lock at specified times of day, like when you're going to sleep.
Check your phone to determine if the entry is locked. If it's still open, you are able to lock it remotely.
No. 2 - Smart home door locks in Reno add convenience
Have you ever struggled to find a key with hands full of groceries? This won't be an issue with smart door locks. A simple tap of your cell phone will have the door opened and ready for entry. Although functionality may differ, a range of models offer convenience with:
Hands-free operation. Need to unlock the door when you're in the middle of something? Simply speak the proper command to your Google or Amazon speaker.
No. 3 - Set codes for those who need access
One of the best things about many smart front door locks in Reno is that you aren't limited to using a sole combination for your keypad. Alternatively, you may set custom codes for those who need access, including your loved ones, neighbors, relatives, and trusted friends. You may even initiate temporary codes or others that can only be used at particular times. For example, if your housekeeper comes between 12 p.m. and 2 p.m. on Mondays, you are able to set a code for those hours.
No. 4 - Get notifications whenever someone enters
This goes hand-in-hand with No. 3, but it's worth mentioning. Not only are you able to set codes, but you can also see who is entering them and when. Did your teen arrive unexpectedly in the middle of the day? You even have the opportunity to obtain updates through your mobile device home security app. When you do this, you'll be immediately alerted any time a person enters.
No. 5 - Configure along with other devices in your Reno smart home
Whenever you have home automation incorporated into your home security, you are able to add ease and protection by having components work in unison. For instance, you might program your front entry light to illuminate whenever the main entry lock is activated. In addition, you could have the doors auto-unlock when a smoke alarm is triggered, allowing for a quicker exit. You can tailor your home's defense in a variety of ways.
Get smart home door locks in Reno from Vivint
Why not add a bit more simplicity and safety to your daily routine? Install smart home door locks in Reno as part of your innovative home protection plan from Vivint. You'll be thankful for the perks like access from anywhere, whole-home integration, and the ability to personalize access. Contact (775) 259-9515 today or complete our convenient form to begin.
Cities Served Around Reno By Smart Security Specialists Your Local Vivint Authorized Dealer